Our new style learning incorporates the latest technology and research-backed methods into our customized programs. STEM education, and hands-on activities engage our students' natural curiosity.
Yet we also believe in old school dedication – to our students, their growth, and their success. Our experienced teachers and mentors provide individualized support in a warm, nurturing environment. We get to know each child, their strengths and challenges. Our families are informed of their child's progress each step of the way.
Top University Acceptance
Average SAT Score Increase
At K12 Scholars, we believe that parents should have full visibility into their child's learning journey. That's why we provide detailed progress reports directly to parents on a regular basis.
After each class or lesson, parents receive an update right in their inbox or parent portal. These reports give insight into what was covered, the skills and activities your child engaged in, any assignments, areas of strength, and opportunities for improvement. We want you to be able to track your child's development across various subjects over time.
Our teachers and staff make notes on factors like class participation, social behavior, challenges faced, and moments of achievement.
200+


Top University Acceptances







Through your online parent portal, you can schedule sessions for your child. Pick the specific skills your child needs help strengthening – whether it's math, reading, writing, standardized test practice, or anything in between. Customize a plan tailored to their goals. There is one price for all of your child's needs.

Can't get online? No problem! Just give us a call or text and we'll promptly get your child scheduled. Share any areas of difficulty so we can match them with the right instructor and curriculum.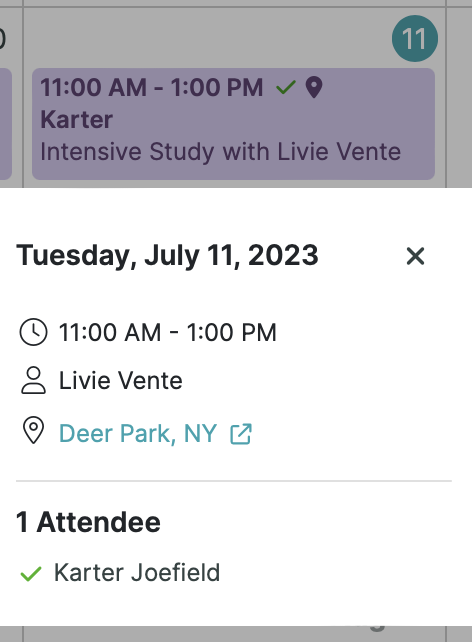 Talk to a dedicated K12 Team Member today.