Building a Strong
Foundation
Long Island Elementary School Tutoring
At K12, we provide personalized Long Island Elementary School Tutoring and enrichment for elementary students who need a little extra help or want to get ahead. Our customized programs build skills and excitement for middle school, high school, and lifelong learning.
Our
whole student

overview.
We go the extra step.
Long Island

Elementary School Tutoring
Student Progress Tracking
Grades, homework, progress, behavior, and more are all tracked class by class.
Learn More
Individualized Learning Plan
Each child gets his or her own goal and learning plan. This focuses on your child's specific needs.
Daily Feedback
Feedback email goes out every class. This keeps you in the loop at all times on your child's progress.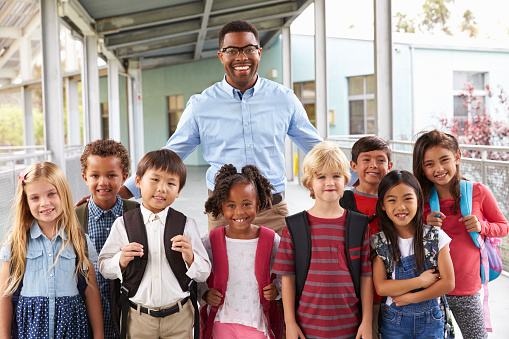 Are you worried about your child struggling with homework after a long day of school? Or feeling overwhelmed about how to best support their learning needs yourself? K12's after-school program provides personalized Long Island Elementary School Tutoring to guiding each student through homework completion, addressing any knowledge gaps, strengthening study skills, and mastering challenging material. 
We align with school curriculums to reinforce exactly what students need for academic success.
Is your elementary student struggling with reading comprehension or writing skills? 
Our skilled instructors help students foster a passion for reading, writing, and communication. We use engaging lessons to strengthen literacy fundamentals, including phonics, vocabulary, grammar, reading fluency, and more.
The elementary years are essential for developing core English abilities. With our Long Island Elementary School Tutoring programs aligned to New York standards, students gain literacy skills to last a lifetime. We make reading and writing fun!
Is your elementary student struggling with math or simply wants to get ahead? We help kids master concepts like addition, subtraction, fractions, decimals, geometry, and more through tailored instruction.
Lessons are tailored to each child's needs, whether they need extra help with times tables or want to learn advanced problem-solving early.
Elementary years are crucial for developing foundational math skills. With our stimulating curriculum aligned to New York standards, students build computational fluency, sharpen critical thinking, and gain the tools to conquer math challenges. We make learning math fun!
Loved by 1000+ Students and Families...
Hear from real parents and real success stories.
I work 5 days a week and hold two part time jobs. I couldn't hope to pay this bills without my after school program. It made it possible to leave my child somewhere safe. He got his homework finished and it made my life so much easier.
My son has been coming for Summer Camp for two years now. It's something he literally looks forward to every year. Its full day and he gets a ride from home. Every summer I need to find someway to fill his time productively. Math, English, Robotics, Field Trips. I could literally leave him there all year and he wouldn't mind.
My child started with Algebra 2 but then started taking ACT classes of the summer. Her tutor helped her do well, and motivated her to apply to her dream school. I couldn't be happier. She got a tutor and mentor to help her along the way. You should give TAS a try. You won't regret it. Highly recommended.
Frequently Asked Questions
We're here to teach, guide, and support.